There are so many things to do when planning a wedding! Designing the centerpieces is one of the most important things, because they will really set the style for the wedding reception. Pretty centerpieces do not have to be elaborate, however. These are some great ideas for easy winter wedding centerpieces.
Christmas ornaments are a great design resource for holiday wedding centerpieces. A very simple idea is to gather a collection of beautiful round Christmas balls and place them in clear glass elegant footed vases. Make the look more wedding than holiday by choosing ornaments which are not in the very traditional red and green combination. Frosted metallic lime green with purple and silver balls would be gorgeous filling a clear footed vase or hurricane. Coordinate the napkins and stemware on the table to the colors in the ornaments to create a beautiful reception table design.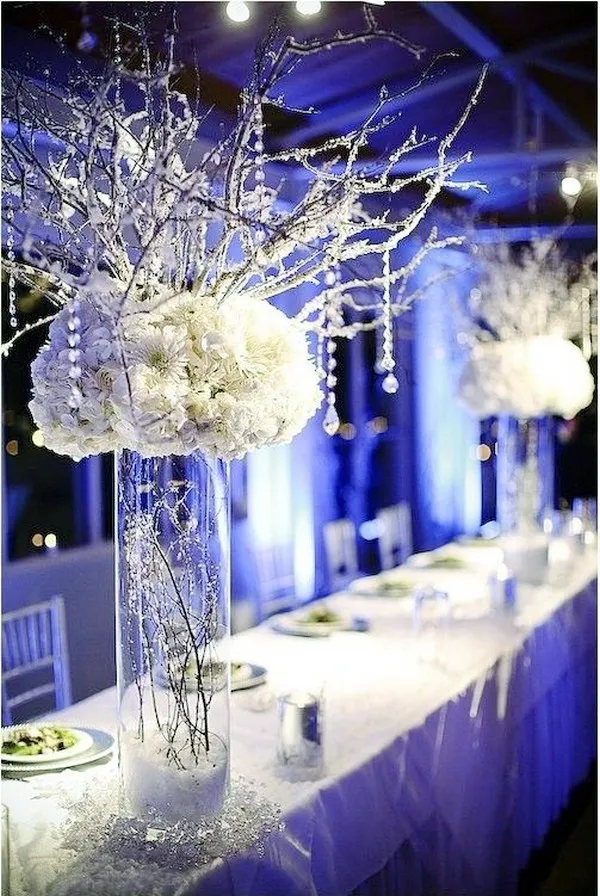 Sparkle is very popular for winter weddings, from beaded gowns to crystal bridal jewelry to the bride's bouquet. To bring some sparkle to your reception, try a crystal branch centerpiece. Tall white or silver painted branches can be artfully arranged in cylinders, vases, or painted ceramic pots. Using clear fishing line, suspend large crystals from the branches. Crystals with an "ab" finish will really capture the light and look dazzling. Hang small lanterns with candles from some of the other branches to help illuminate the crystals. It is a fabulous centerpiece for the bride who loves sparkly things like crystal bridal jewelry.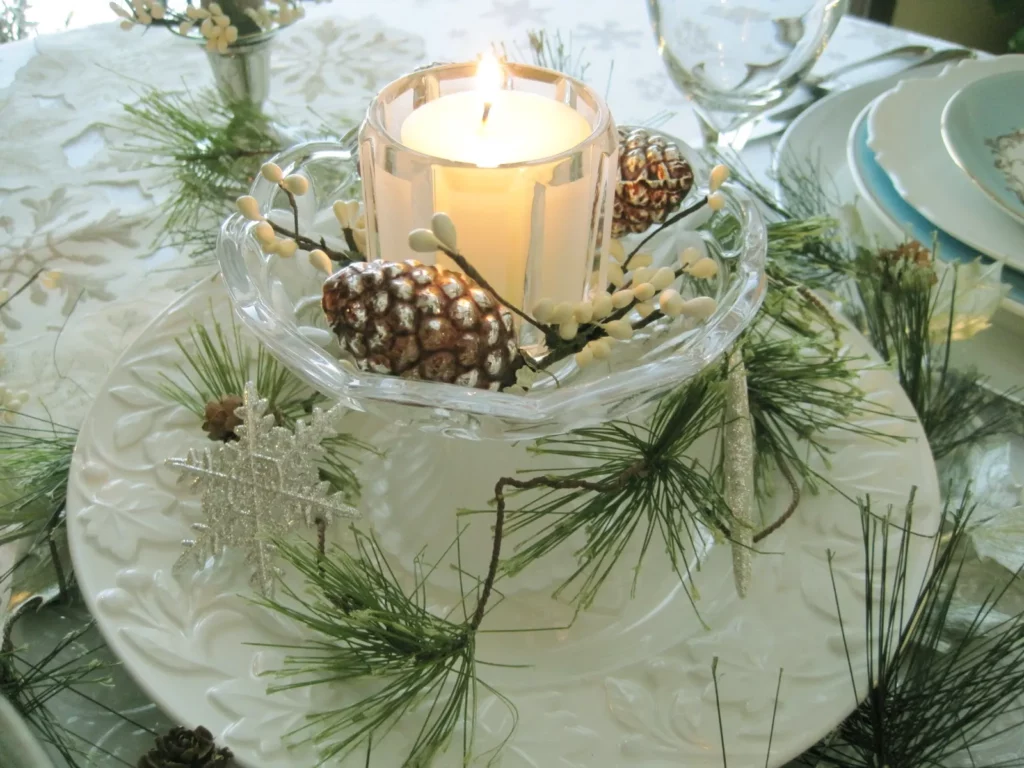 A very charming idea for a winter wedding centerpiece is gingerbread houses. The bride and her mom could make the houses themselves from kits or simply purchase them already made. The gingerbread houses can be decorated in the wedding colors, or could even be created to look like little gingerbread chapels, complete with gingerbread brides and grooms! This centerpiece makes a nice tie-in to the wedding favors. Gingerbread cookies in glassine bags with pretty bows would be perfect. Attach a small card with your favorite gingerbread recipe to the favor bags.
Certainly flowers are beautiful for centerpieces at any time of the year. An ultra easy idea for a winter wedding centerpiece is to buy pots of white poinsettias to use as table decorations. Remove the foil wrapping they come in and place the plants in white glazed ceramic pots. Surround the white poinsettias with crystal votive candle holders to add sparkle and light to the tables. The effect will be simply gorgeous for a winter white wedding, and as a bonus, the potted poinsettias will be far more cost effective than arrangements of cut flowers.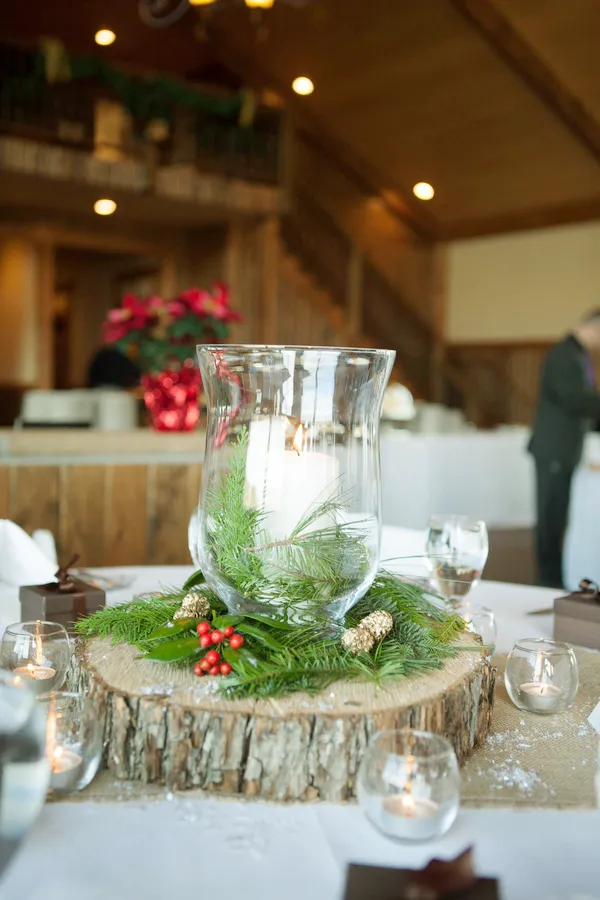 For a winter wedding with cozy homespun charm, create centerpiece vessels by neatly wrapping red yarn around cylinders to cover them. Fill with decorations such as branches of red berries, white flowers, and even whimsical touches such as little red cardinals made of feathers. Short fat pillar candles would be a nice accompaniment. These centerpieces would be truly charming for an informal winter wedding celebration.