I was recently hired as a wedding coordinator for a wedding that occurred over the Valentine's Day weekend and I wanted to share with you the options you have with white wedding flowers for your wedding table decor.
For this wedding, we used white wedding flowers since the wedding day occurred one day before Valentine's Day. As a wedding coordinator, I always advise my clients to try and stay clear of major holidays in which flowers are an important element such as Valentine's Day, Mother's Day or even Christmas. Wholesale flower costs always increase temporarily during these times of the year.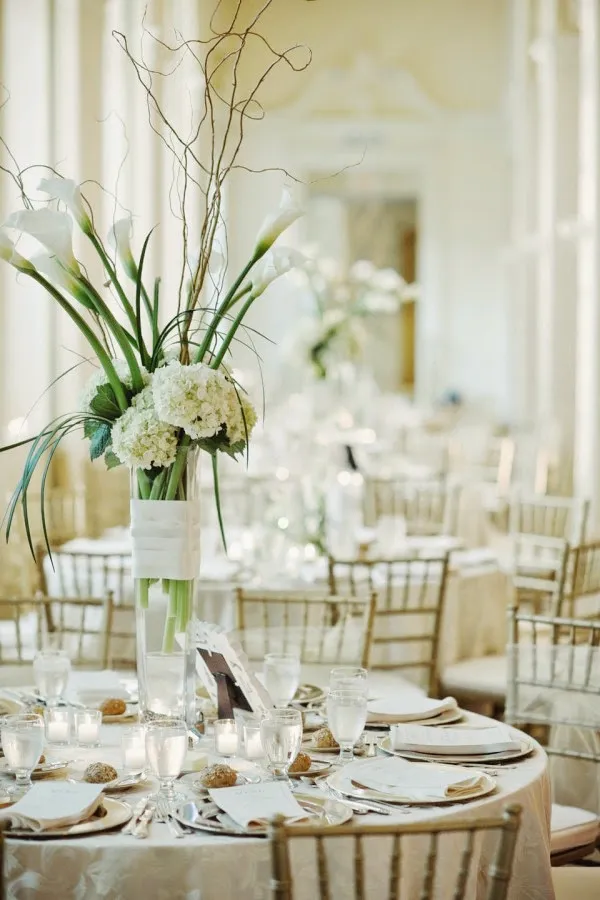 However, wedding dates are set and as a wedding coordinator we have to work around them and provide our brides with the most for their money. For this wedding, the wedding table decor consisted of white flowers since the theme was Winter Wonderland.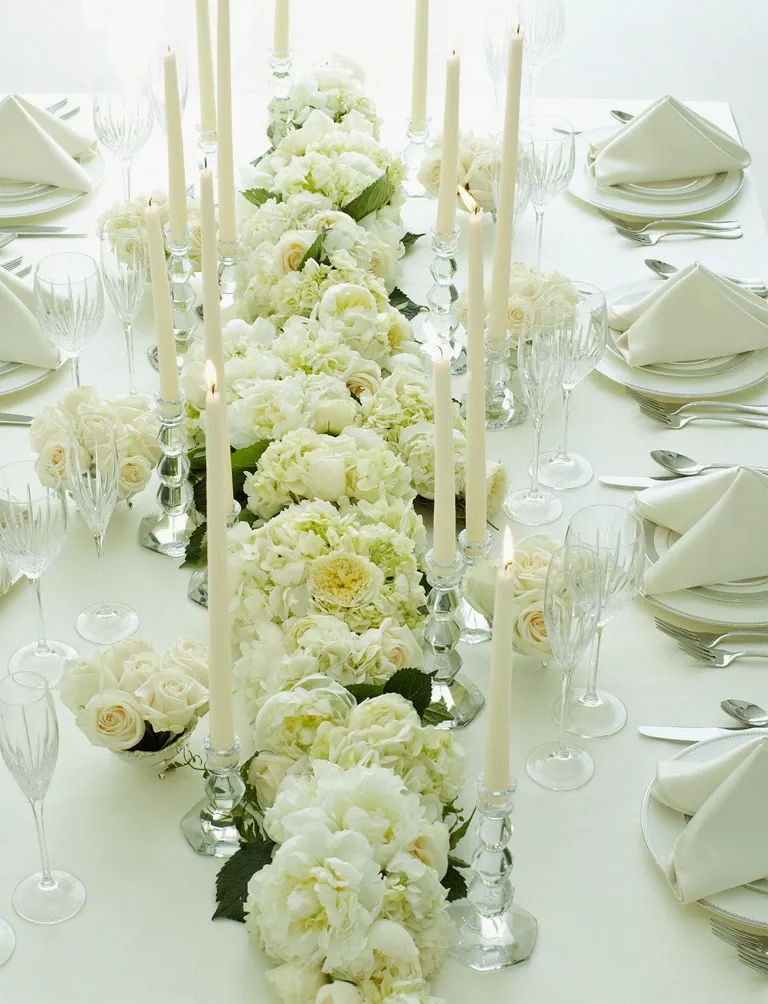 White roses and hydrangeas were used along with white votive candles wrapped with lemon leaves and white ribbon. In addition white floating and pillar candles were part of the wedding table decor as well. The linen was white sequined and silver napkins were tied with white ribbon. (For more theme ideas including napkin folding instructions check out my easy-to-read book, Budget Bash.)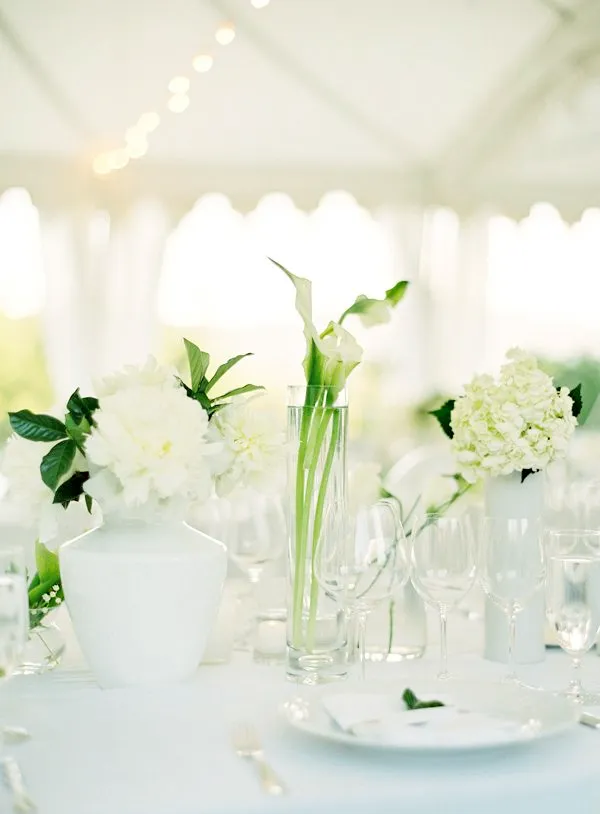 The Winter Wonderland theme worked perfectly for this past weekend since Valentine's Day was the day after the wedding and we were able to avoid using the expensive red and pink roses usually sent on Valentine's Day. In fact for added flower decor, we interspersed crystals throughout the centerpieces as well.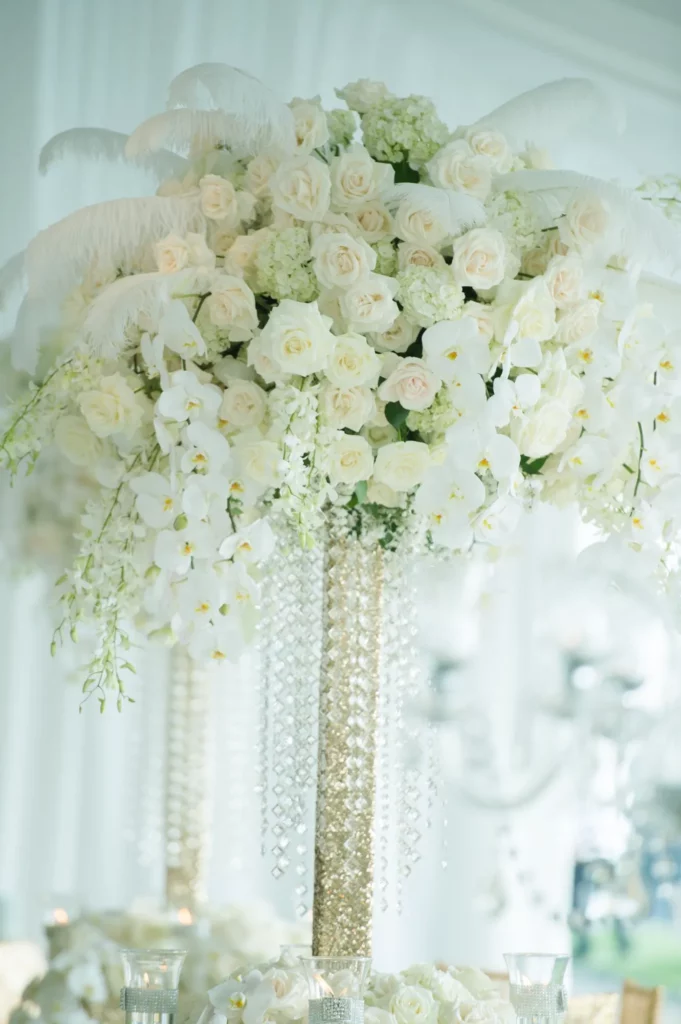 We took a cue from the guest wedding table decor and incorporated the same look and feel for the sweetheart table using heavily clustered white wedding flowers along with floating white candles and clear crystals.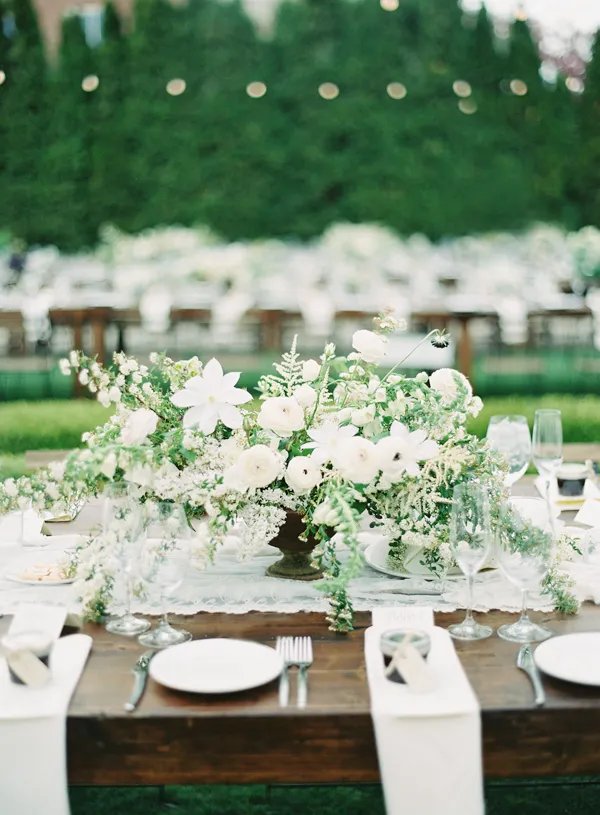 The place card table for guest seating also illustrated our white Winter Wonderland theme with a white silk table linen and a tall crystal tree wrapped with white wedding flowers. Clear crystal beads as well as battery operated votive candles hung from the tree to enhance the wedding table decor. The guest cards were white and for the party gift, white cake boxes were filled with wedding cake for guests to take home.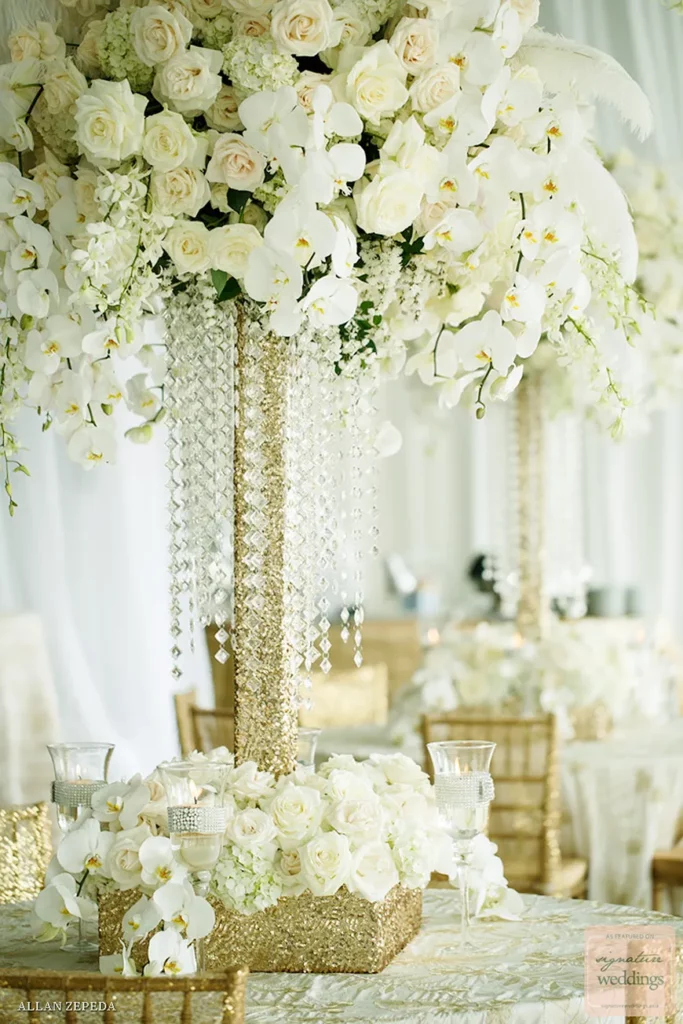 One of the important roles of a wedding coordinator is to make sure that all the elements of the wedding flow from the invitation to the ceremony and finally to the guest reception. Sometimes, as in this wedding, last minute changes are made.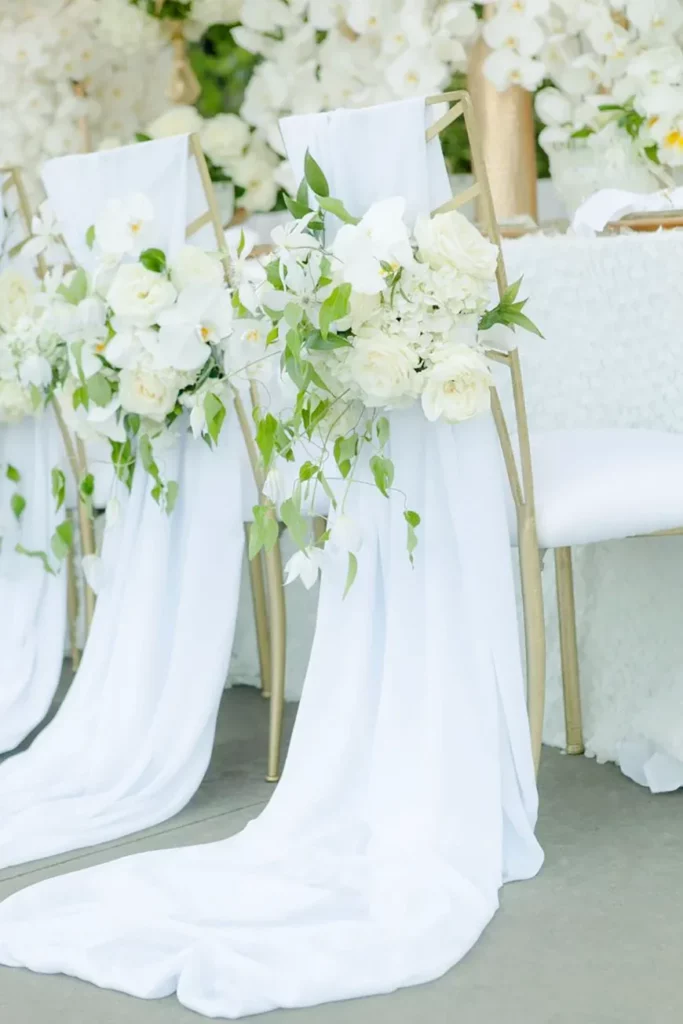 Even though the original theme was a black and white art deco theme used on the invitations, we were able to coordinate the new Winter Wonderland theme within two days of the wedding. We did this by substituting the colored flowers for white wedding flowers, exchanging black and white linen for white sequined linen, black napkins for silver and black chiavari chairs for crystal clear chiavari chairs. And no one ever knew!