I was invited to an intimate dinner party a few weeks back and thought this presentation would work well for Valentine's Day. These Valentine's decorations ideas are great for you and your partner, or for a small group of friends (four to six people or more).
As with all special events, we were served delicious hors-d'oeuvres as well as specialty martinis when we arrived. A cosmopolitan martini can be used as the special drink for Valentine's Day. You can rename the martini Sweetheart-tini, or Romantic-tini. This drink is a great match for holiday festivities because of its color and ingredients. The decor was what I loved most about this meal. These decor ideas can easily transform any room into a romantic setting.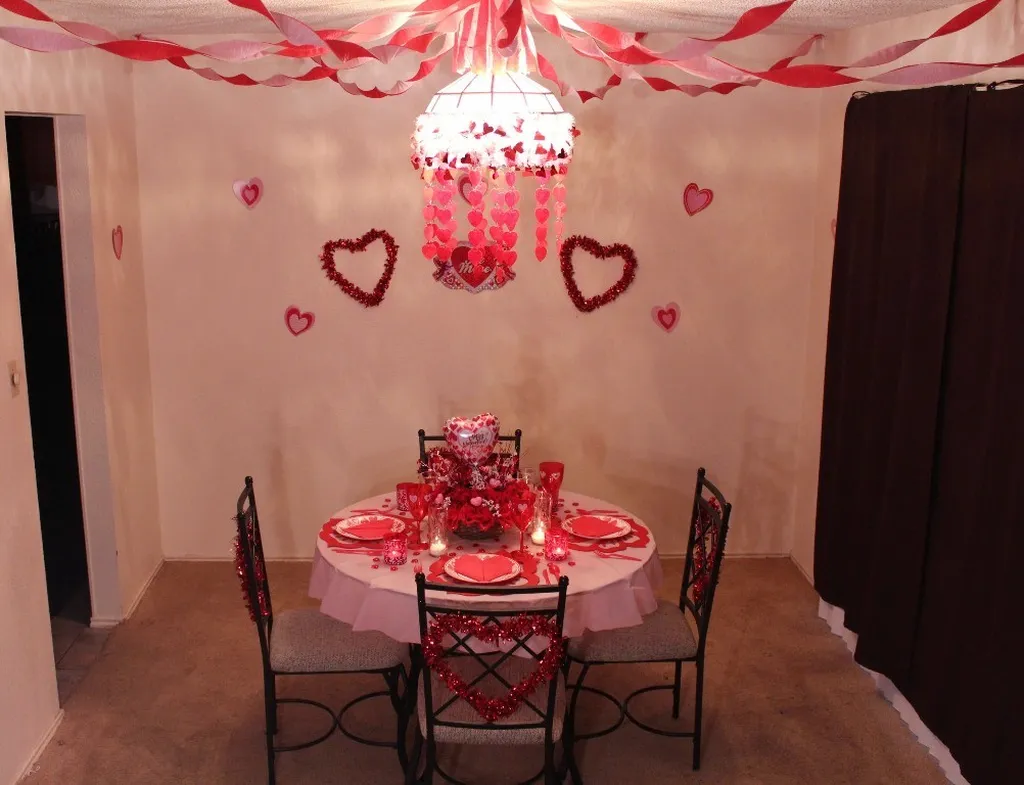 Valentine's Table Decoration Ideas
Why spend money on a special tablecloth? You can also use red velvet or red satin fabric to decorate your Valentine's table. You can also make a tablerunner using either of these fabrics.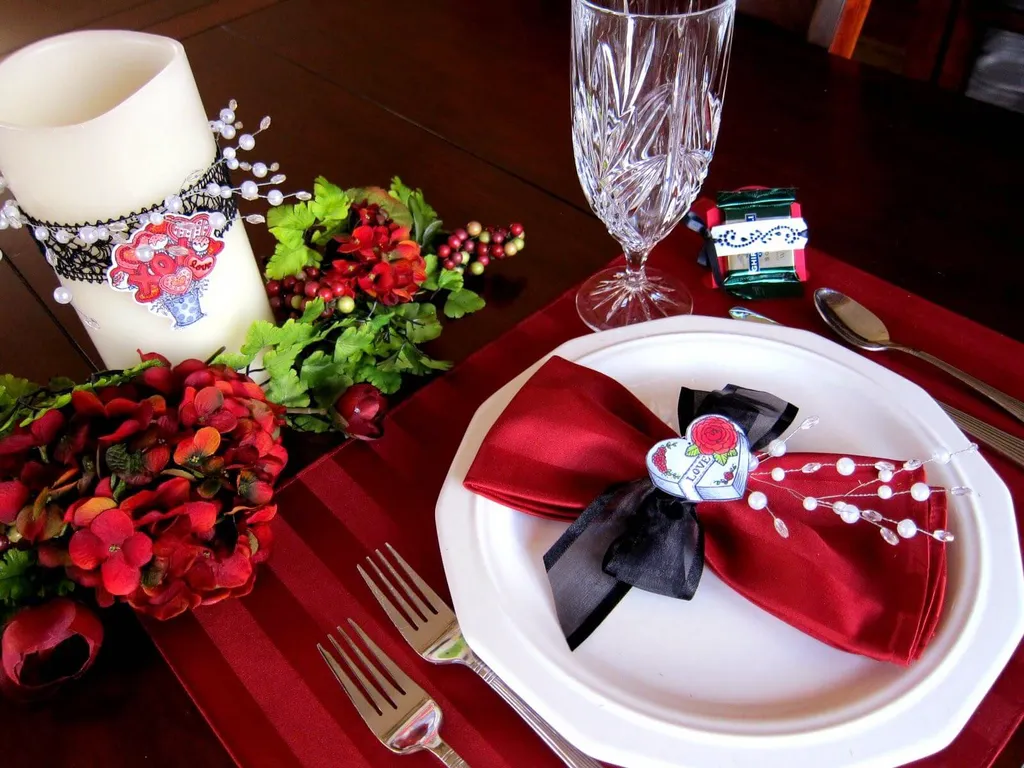 Another table decoration idea for Valentine's Day dinner is to create a whimsical, yet simple, floral centerpiece with red fruits and flowers. This centerpiece can be used with strawberries, red roses, and crab apples. Strawberry attract small insects so they shouldn't be used in outdoor centerpieces. Instead, use them indoors at small dinner parties where the centerpiece is on the table. You can also find other DIY floral centerpieces in Budget Bash.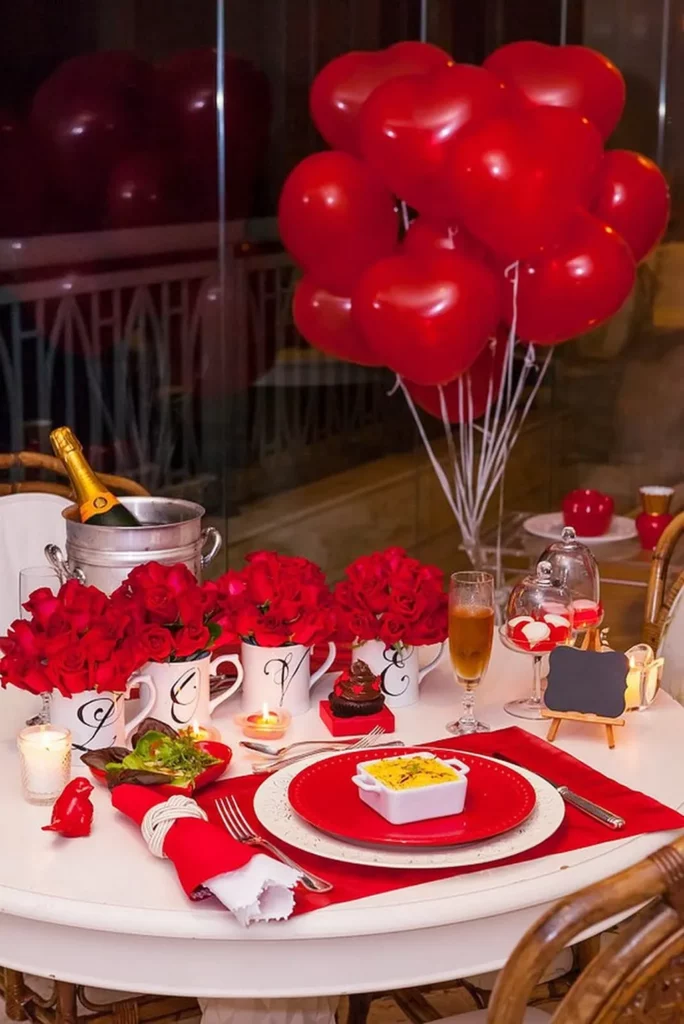 The hostess set romantic quotes to inspire the guests at this dinner party. These notes were decorated with red and black construction papers, rhinestones, and red ribbon. The quotes were printed on red construction paper, then pasted onto black paper to create a background. The ribbon and rhinestones were then added to the notes. These quotes can also be used at other parties.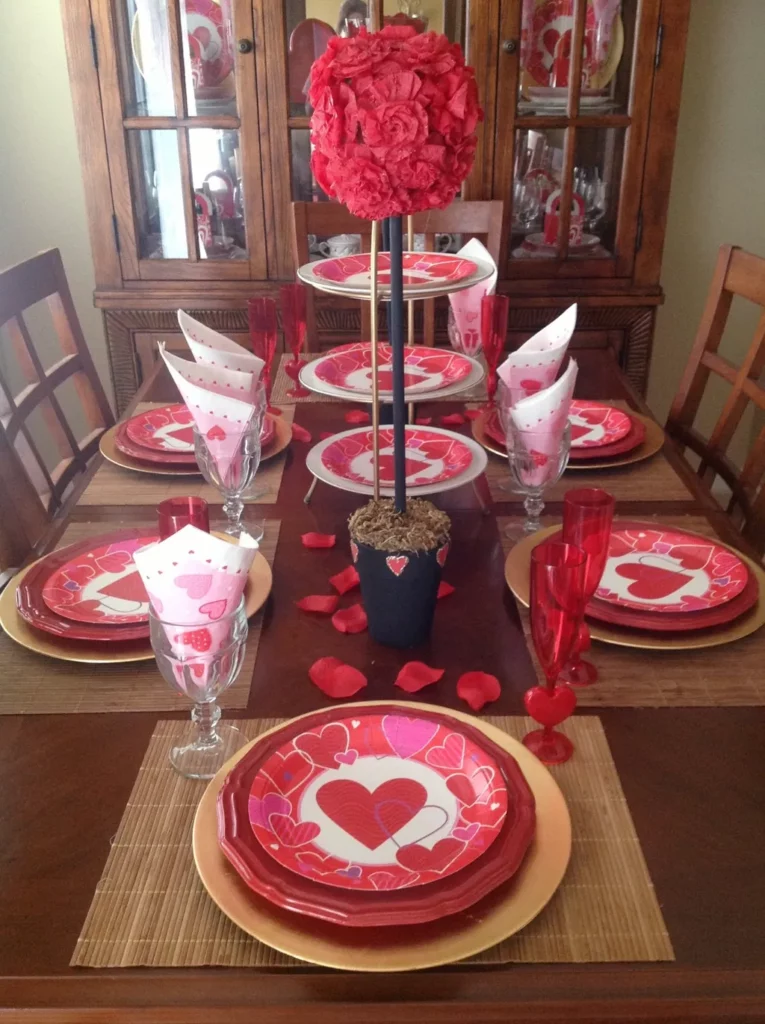 Red votives can be used on tables to decorate for Valentine's Day and other holidays. You can also hang votives from your dining-room chandelier to make it look more festive. These pre-made hanging votive holders are available at many craft stores. All you have to do is insert a red candle!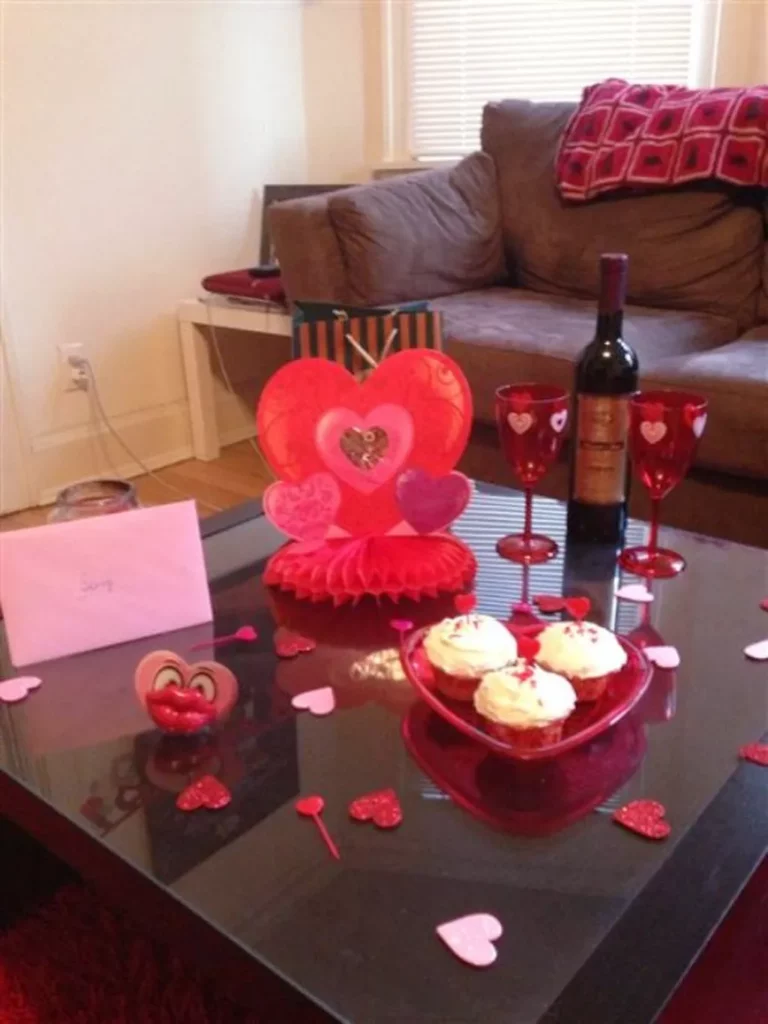 You can add Valentine's decorations to your table, such as the red butterfly in the first photo. Or you could mix and match your flatware, china and glassware. Cheap chargers in gold can be purchased and re-used during the December holiday season. These table decorations ideas are great for Valentine's Day.