With only gray skies surrounding it, a house in early winter can look stark. But hang a wreath or a swag on the front door, and your house will spring to life. Cuttings of evergreen are sweet compensation for the leaves that are missing from most of the trees, and the tart hues of winter berries are reminders that nature has not forgotten about color, even though the garden is no longer in bloom. Add wide ribbons and twinkling lights, and holiday spirit brims over.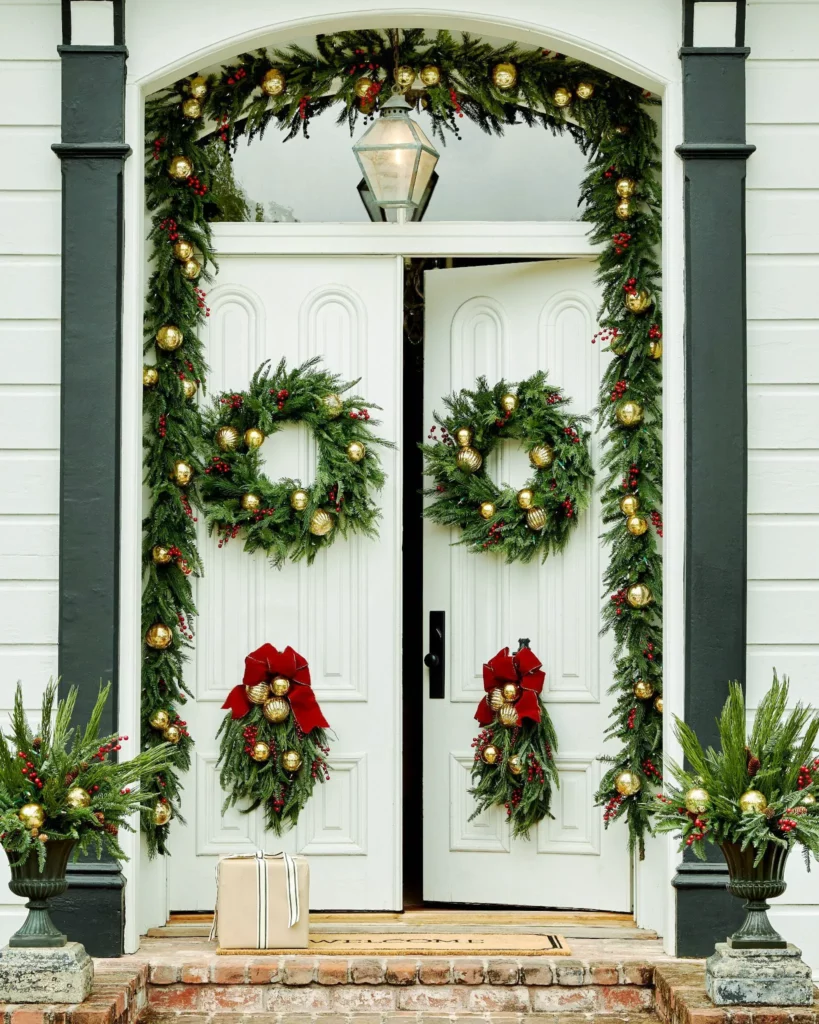 The Victorians, who never willingly left a surface unadorned, are sometimes credited with the custom of hanging Christmas wreaths on front doors. In more recent years, front-door displays have taken many forms, from flashy tinsel wreaths with silver-metallic bows to electric-light garlands that spell out "Season's Greetings." The most eloquent outdoor ornaments, however, are usually simple and natural, made from the hearty fruit and greenery that flourish while almost all of the landscape hibernates.
Winter's harvest abounds with unexpected textures and shapes, like spiky pinecones and smooth little eucalyptus seeds. And the palette is more than the red and green we expect. We do get those colors, of course, in abundance: scarlet cranberries, blood-red rose hips, crimson Pyracantha and a cavalcade of greenery-silver-green eucalyptus, blue-green cedar, deep-green boxwood, and the astonishing chartreuse and olive-green of the intriguingly named golden hinoki false cypress. But there is also the tangy purple of privet berries, the spongy gold of kumquats, and the yellow pods and wild-red centers of bittersweet.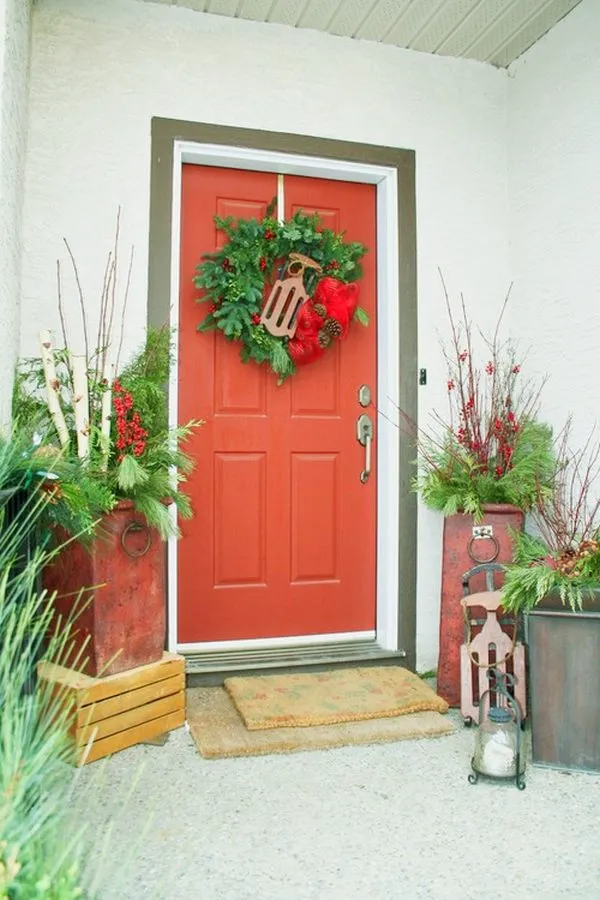 To make decorations for your front door, you may find all the raw materials you need growing in your own yard or garden, but if you don't, visit garden centers, florists, Christmas-tree lots, even greengrocers. If the greenery you have chosen feels sappy or prickly, be sure to wear work gloves. And remember that although there is nothing wrong with a big spray of holly tied with a red bow, embellishing the traditional recipes can yield lovely results..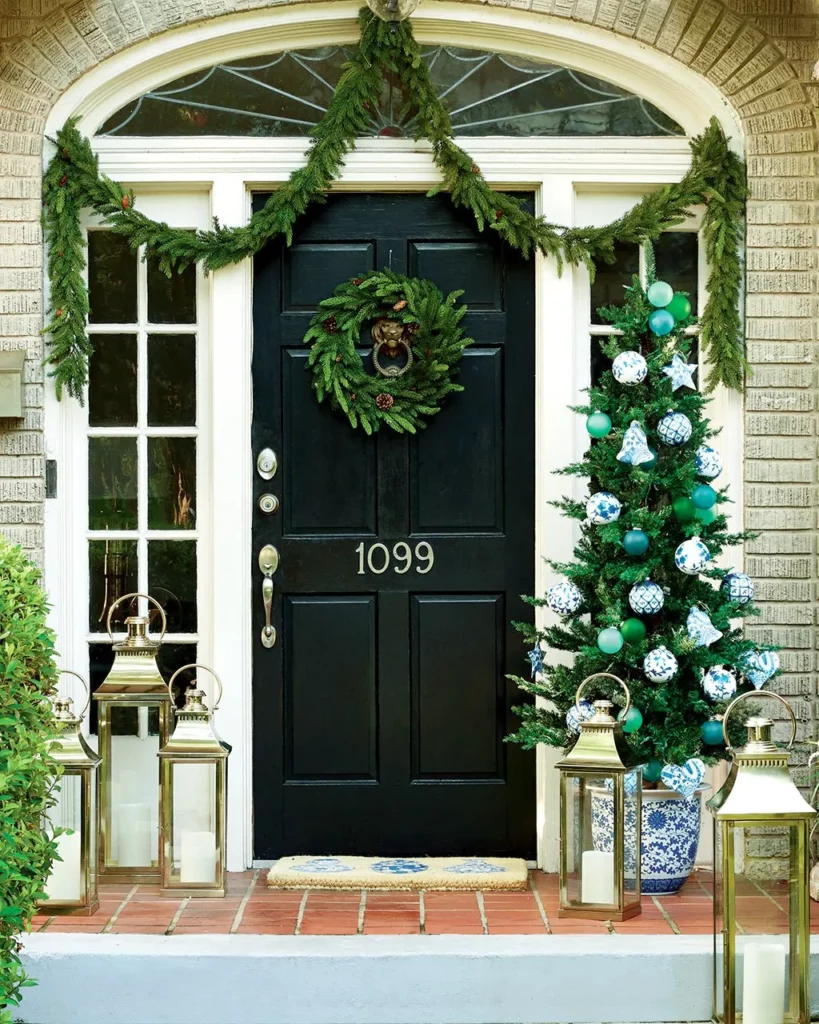 If you select cuttings that are as fresh as possible, and the weather stays cold, your outdoor displays should last for weeks, spreading holiday cheer throughout the season.