4 Tips to Choose Best Style Bridesmaid Dress For Plus Size – Bridesmaid dresses come in all shapes and sizes, and it's important to find a dress that flatters the figure of every bridesmaid in the wedding party.
For plus size bridesmaids, it can be especially challenging to find a dress that fits well and makes them feel beautiful and confident on the big day.
Here is 4 things you should consider when shopping a plus size bridesmaid dress :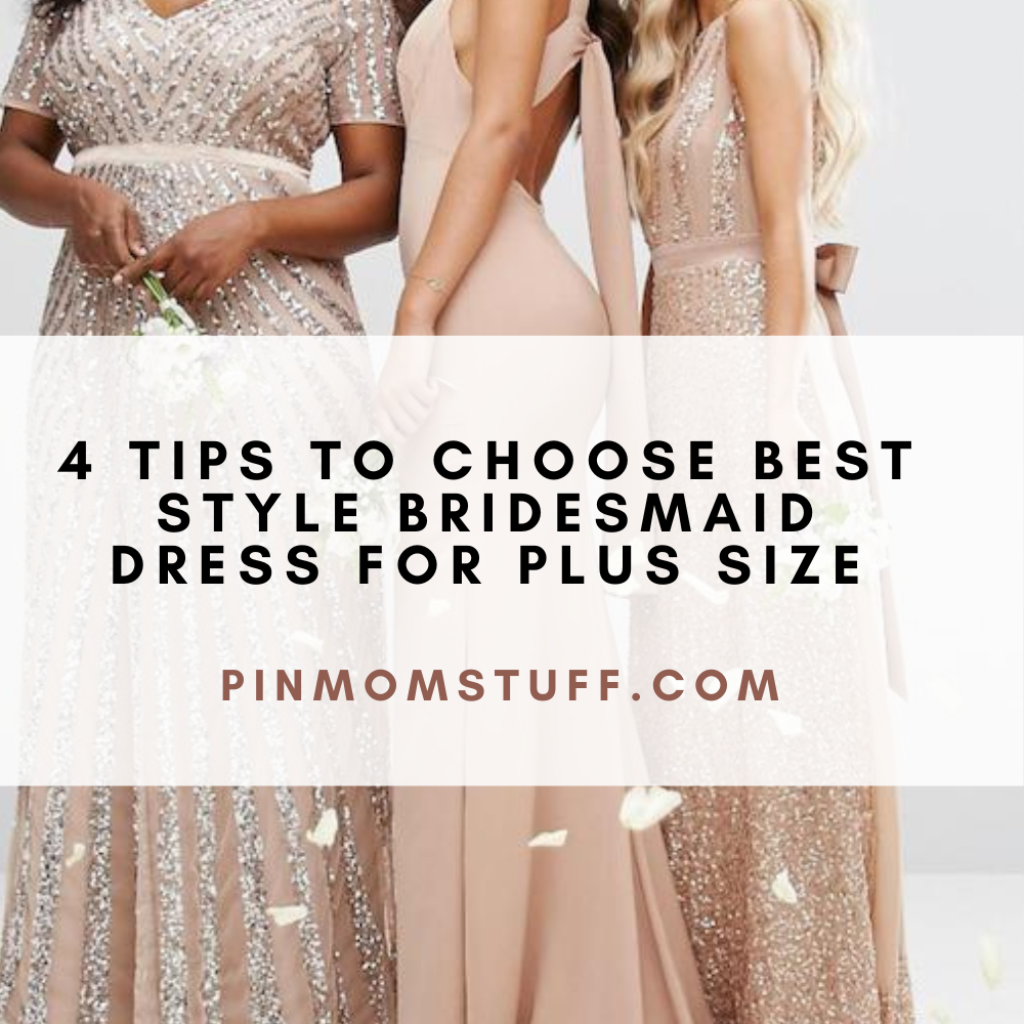 The Fit
One of the most important things to consider when shopping for a plus size bridesmaid dress is the fit.
The dress should be snug enough to hug the curves and highlight the natural shape of the body, but not so tight that it feels uncomfortable or restricts movement.
Look for dresses with adjustable features, such as a cinchable waist or a tie-back, to ensure a perfect fit.
Style of The Dress
Another important factor to consider is the style of the dress. Choose a style that flatters the unique shape of the plus size bridesmaid's figure.
For example, if the bridesmaid has a pear-shaped figure, a dress with a flared skirt or an A-line silhouette can balance out the hips and thighs.
If the bridesmaid has a more hourglass shape, a fitted bodice with a full skirt can highlight the waist and create a feminine silhouette.
The Material
In terms of fabric, it's important to choose a material that is comfortable and breathable.
Avoid fabrics that are too heavy or stiff, as they can add bulk and make the bridesmaid feel self-conscious.
Look for fabrics that drape well and have a bit of stretch, such as chiffon or jersey, to ensure a comfortable and flattering fit.
The Color
When it comes to color, there are no hard and fast rules for plus size bridesmaid dresses.
The most important thing is to choose a color that looks good on the bridesmaid and complements the overall color scheme of the wedding.
Darker colors, such as navy or burgundy, can be slimming and elegant, while lighter colors, such as blush or mint, can be fresh and playful.
Conclusion
In conclusion, finding the perfect plus size bridesmaid dress is all about fit, style, fabric, and color. With a little bit of careful consideration, every plus size bridesmaid can look and feel beautiful on the big day.