Farmhouse kitchens have become timeless classics that are now replicated not only within spacious country properties, but have also become a popular choice amongst city dwellers, looking to bring some of this relaxed country style to their properties' interiors. Depending on your point of view, this style has never been completely 'on-trend' or has never been out of vogue so you can be safe in the knowledge that a farmhouse kitchen is a shrewd investment.
Classic farmhouse kitchens tend to combine a good mix of natural materials, earthy granites, oversized thick timber tops and chunky end-grain butchers blocks. The cabinetry tends to be in-framed but simple, perhaps with a chamfer or small cock-bead detail around the frame, often hand painted in buttery cream tones. This may also be complemented with the occasional oak piece. However, the detailing tends to be kept simple with the focus being on natural products.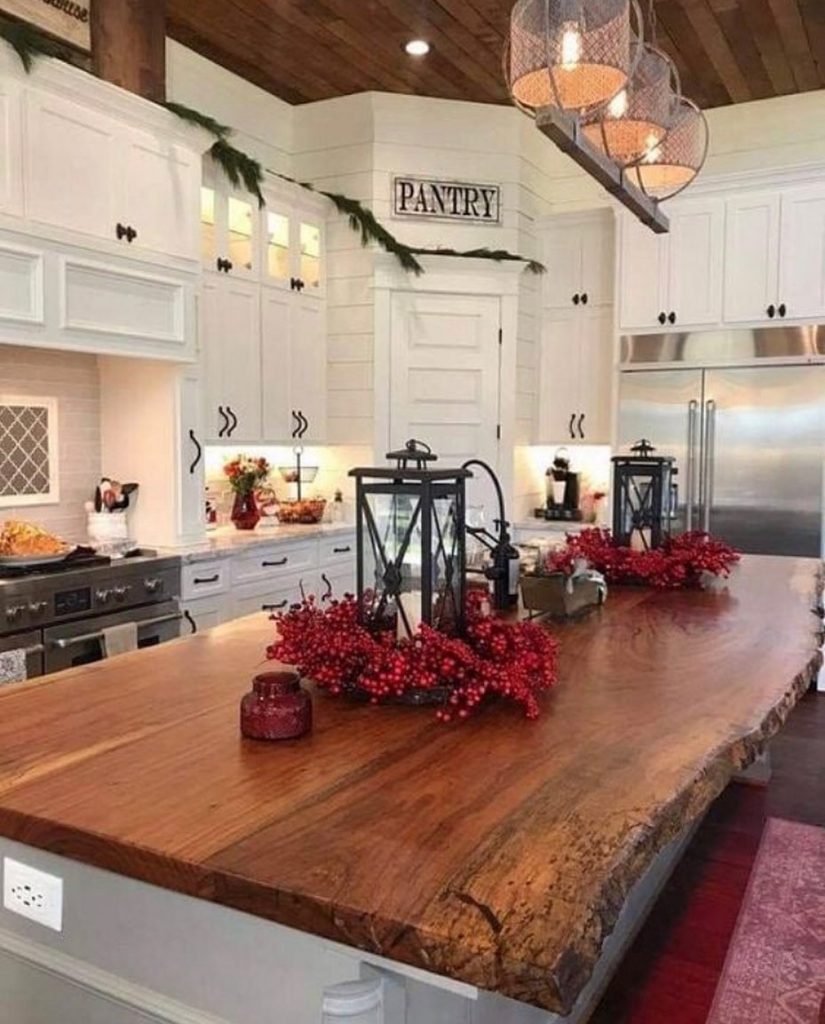 When it comes to handles, pewter drop perhaps with porcelain inserts and pewter knobs are a popular choice given their practicality. Timber knobs can also be used to complement the laid back look of the kitchen and tie in with any areas of timber worktops. An increasingly common introduction to the farmhouse kitchen is granite worktops, which are often used with timber in high use areas around a Range or Aga and often teamed with a chunky end grain chopping board.
Often a period style mantle shelf will be the main focal point above an Aga or Range, as this helps to frame the main cooking area as well as being a practical feature by providing extra shelf space to house pots and ornaments.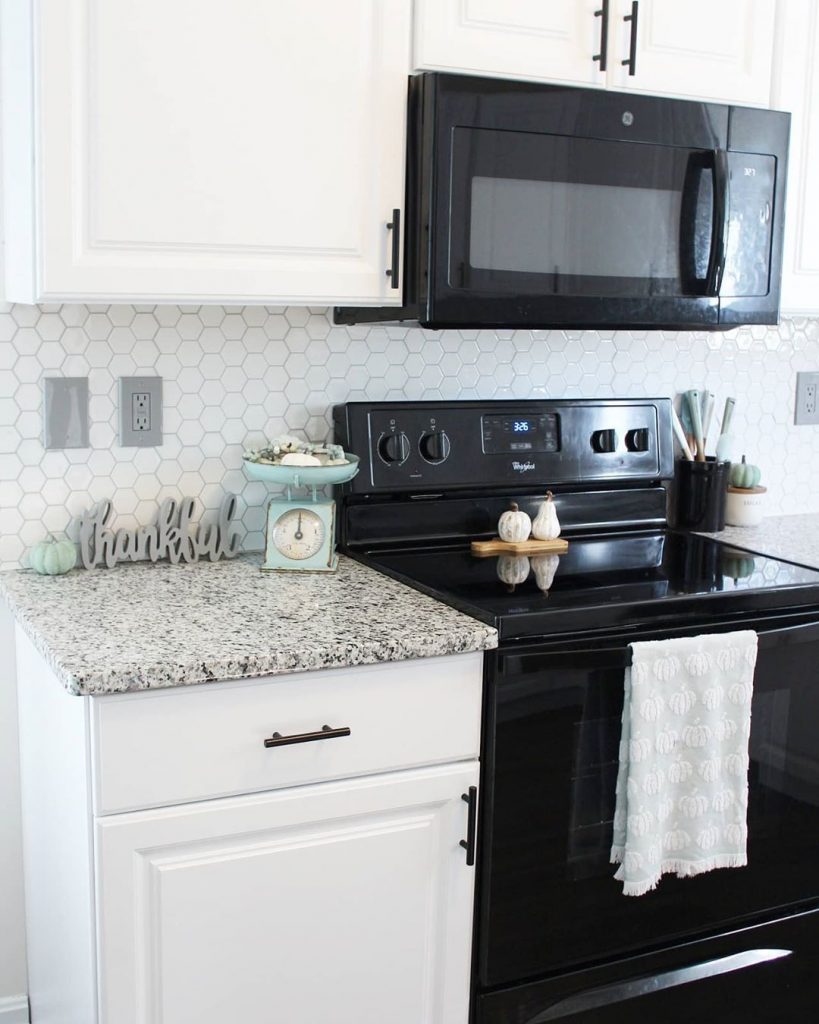 Another key feature of the farmhouse kitchen is a large/double Belfast-style ceramic sink, with a bridge tap over to make maximum use of a practical sink area.
Most farmhouse kitchens also have a separate free-standing welsh style dresser, often with a timber top, which may present the opportunity for further shelving space. This reinforces the main concept of the farmhouse kitchen, that most kitchen items are in sight rather than stored away.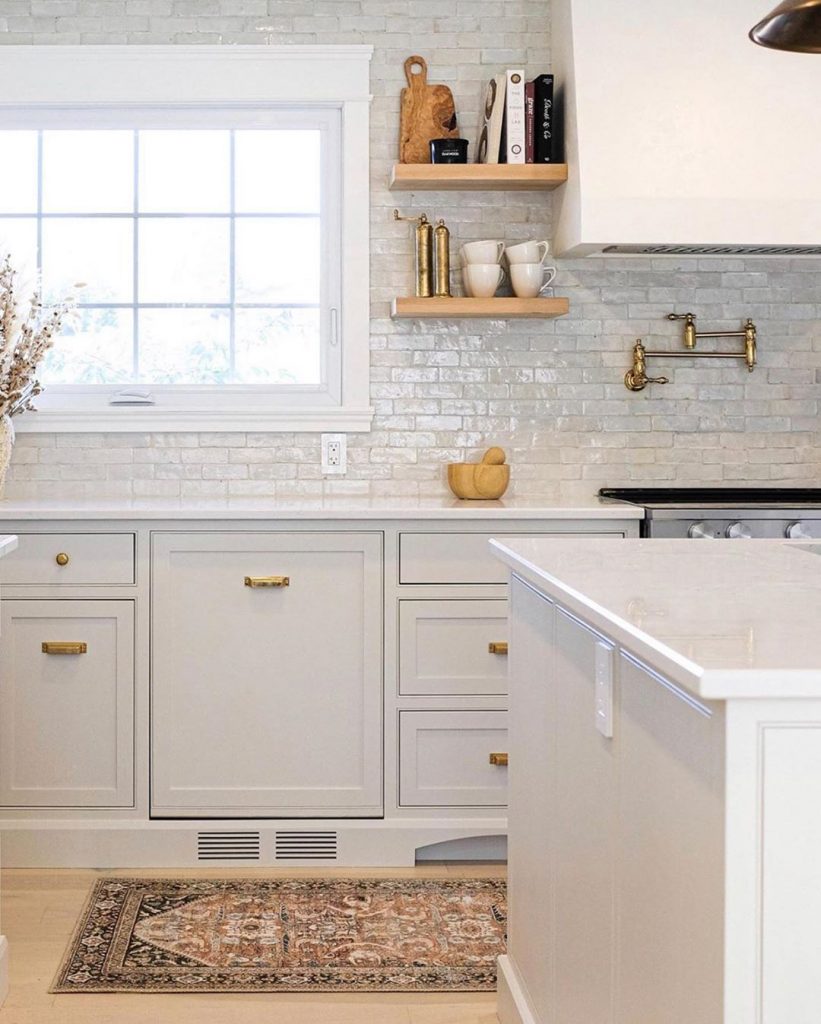 The overall farmhouse look is gained by a large number of cabinets with a generous area of worktop, often with decorative features such as bookshelves and plate racks as this helps to give the kitchen a real lived in feel without requiring much effort.
Introducing a few farmhouse elements into the home can make a potentially unwelcoming modern kitchen seem more homely and appealing. However, the complete farmhouse kitchen is set to remain a popular style, especially amongst families and those with large eat-in kitchens as it is an easy to live with practical choice. The style also suits most types of house, from the modern house through to period properties and barn conversions.
Check this Timeless and Classics Country Farmhouse Kitchen Design Ideas Images Collection that we curated from many source.