Looking for an easy glam makeup for blondes? This tutorial is super-simple and can be done in just a few minutes.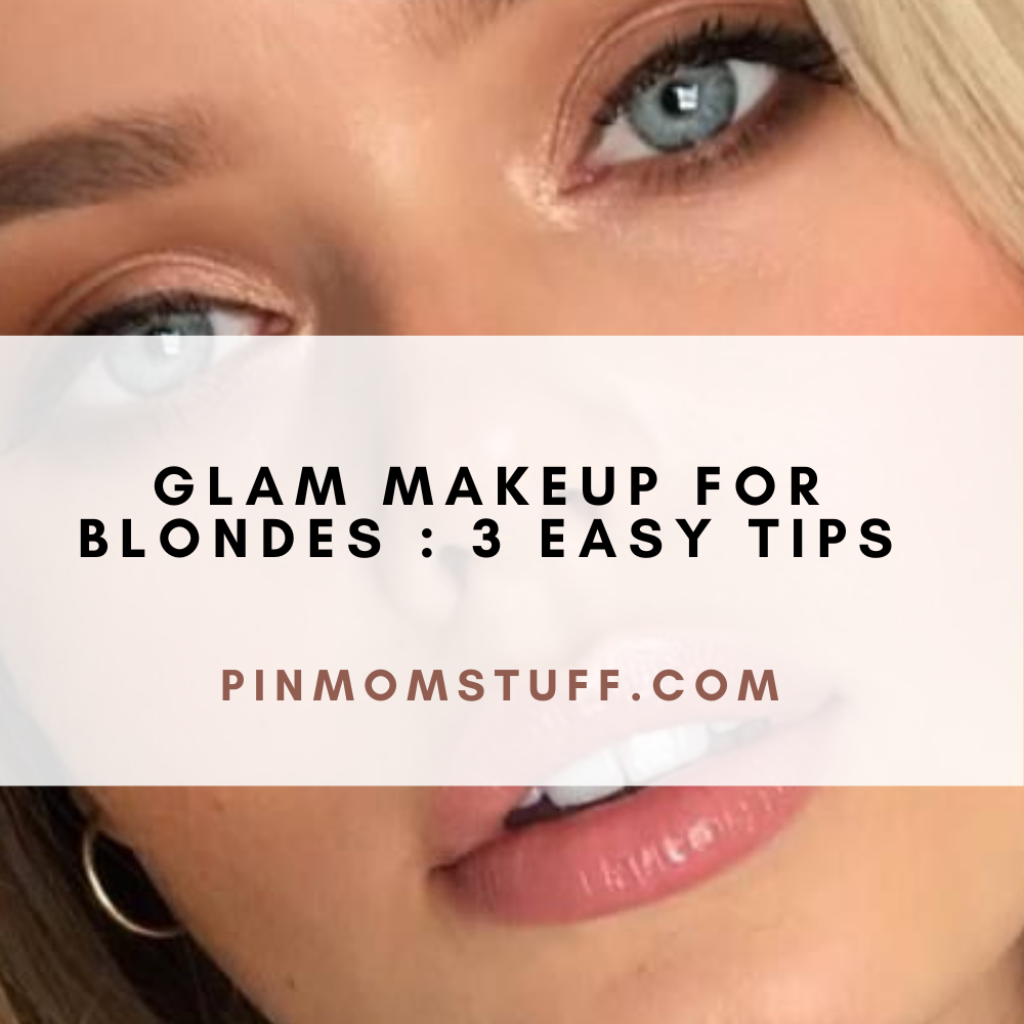 Base:
Your base is the most important part of your makeup routine.
Start by choosing a foundation that matches your skin tone—if you're fair, use a light- to medium-toned shade; if you're dark, use a deep shade.
If you have any redness or imperfections that need to be concealed (like blemishes), use concealer.
Finish with a setting powder for an extra boost of hydration and to keep your makeup in place all day long!
Always choose primer over moisturizer if given the option!
The difference between primer and moisturizer is that primers are thicker than regular moisturizers and are made specifically for makeup application purposes.
In addition to helping keeping makeup looking fresh longer, they also provide added hydration while keeping pores clear so they don't clog up with dirt or oil throughout the day…which means less breakouts too!
This step will make sure everything else goes on smoothly without caking up anywhere on your face later down the line.
Eyes:
Use a shimmery eyeshadow to give your look a subtle amount of shine.
Use a neutral colored eyeliner to line the bottom lash line, but don't go too close to the top lashes or it will make you look sleepy.
Use matte eyeshadow as an eyeliner by lining the lower lash line with it, instead of using black. The matte color will look more natural and less harsh than black on blondes' eyes.
Lips:
Use a lip liner to outline your lips.
Apply a lipstick that matches your skin tone (or, if you're feeling bold, try a shade or two darker).
Use a lip gloss to add shine and make them look plump.
If you want to go all out with the glammed-up look, apply a bright red lipstick that is one or two shades darker than your natural lip color.
Conclusion
I hope you enjoyed this look as much as I did. If you're looking for more inspiration, check out my other makeup tutorials!