You're in luck, because there are so many awesome short natural African American haircuts available. It's not just about flaunting your curls or keeping them hidden under a hat.
It's also about feeling good and looking great. You can achieve all of that by choosing from our list of the best short hairstyles for natural hair!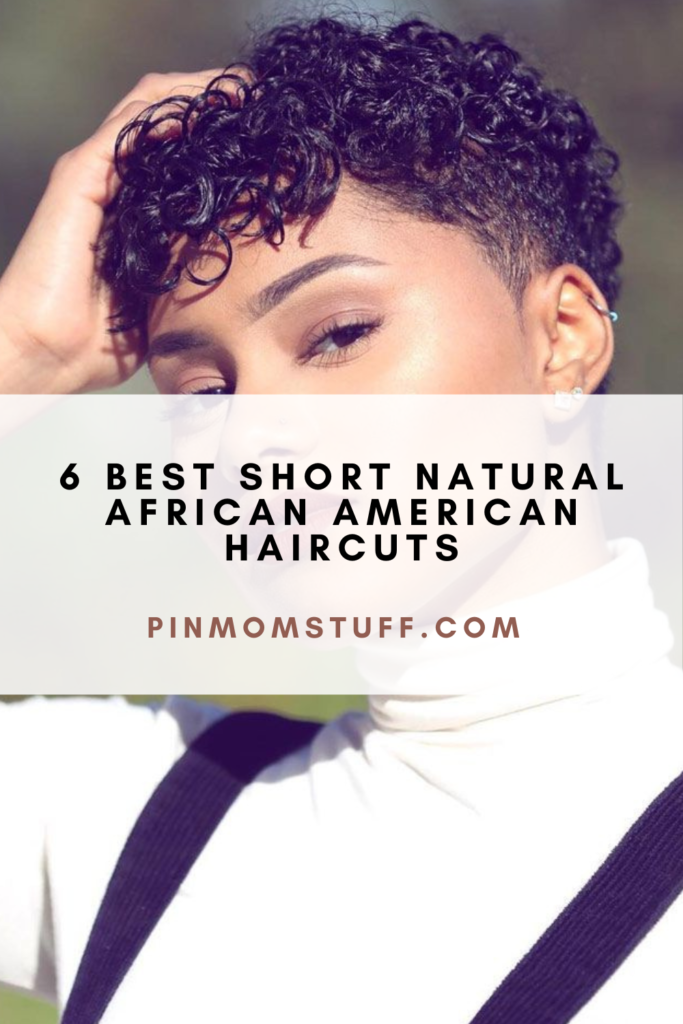 The Feathered Pixie
The pixie is a classic look that has been making waves in the world of black hair for quite some time now.
This style works on all hair textures, and it can be worn with or without bangs. The pixie is a versatile style that can be styled in multiple ways.
If you're interested in this look but aren't sure where to start, keep reading!
The Bangin' Bob
Bangs are a great way to give your face some definition and play up your eyes. They can be worn short, long or in between.
The length of your bangs depends on how much time you want to put into styling them every day and whether you have the patience for them. Bangs can be styled straight or wavy (or anything in between).
If you're going for something like this look with wavy bangs and want to avoid having a middle part, try curling your bangs at the ends so they don't stick out as much from the rest of your hairline.
If you like wearing headbands or other accessories with your natural African American hairstyles then braids are definitely worth trying at least once!
The Bob with Waves
Bob hairstyles are the ideal choice for those who want to wear their hair short and curly.
Short bob hairstyles are a great way to show off your curls, especially if you have a lot of volume on the top section of your hair.
The bob cut is also one of the most versatile styles out there; it looks good on practically everyone and can be styled in countless ways!
The Curly Mohawk Look
Curly hair is more difficult to style than straight hair. Curly afros can be a bit of a hassle, because there are so many different ways that they can turn out.
One day you might wake up and have really tight curls while another day you might wake up with loose waves.
To keep your curls from turning into frizz, use a product like gel or mousse to help keep them in place until it's time for bed again (you don't want greasy looking hair all day).
The Blunt Cut
This is a classic cut. The blunt cut is similar to the bob, but instead of the ends being rounded off and softened, they are straight across and rather blunt in shape.
It's also longer in length than most bobs which makes it ideal for women with thick or curly hair.
The downside to this haircut is that it can be prone to frizz so you need to use styling products after washing your hair every day or two if you want it to look sleek and smooth.
The Taper Cut
The taper cut is a short style where the hair gradually gets shorter at the back of the head.
This style is ideal for African Americans with straight or curly hair, and it's one of many styles that will help you stand out during your next trip to a salon.
Consider your face shape, hair texture and personality.
When choosing short natural African American haircuts, you must consider your face shape, hair texture and personality.
If you have a round face shape with thick hair texture, a haircut that is asymmetrical will help to elongate your face. This will also give you some volume so that the hair won't get in the way of your features.
Conclusion
There are so many different types of natural African American haircuts that it can be difficult to choose what suits you best.
The key is to find something that makes you feel confident and beautiful. We hope our list has helped you with this!