The 4 Best Long Bob Haircuts for Thick Hair: A Style Guide – Long bob haircuts, also known as "lobs," have been a popular choice for women with thick hair for several years. They're versatile, easy to maintain, and can be tailored to suit a variety of face shapes and hair textures.
When getting a long bob haircut for thick hair, it's also important to consider the type of styling you'll be doing after the cut. If you're someone who likes to blow dry and style their hair regularly, you may want to opt for a layered or textured cut. If you prefer a more low-maintenance style, a blunt or angled lob may be a better option.
In this style guide, we'll discuss some of the best long bob haircuts for thick hair and how to get the perfect cut.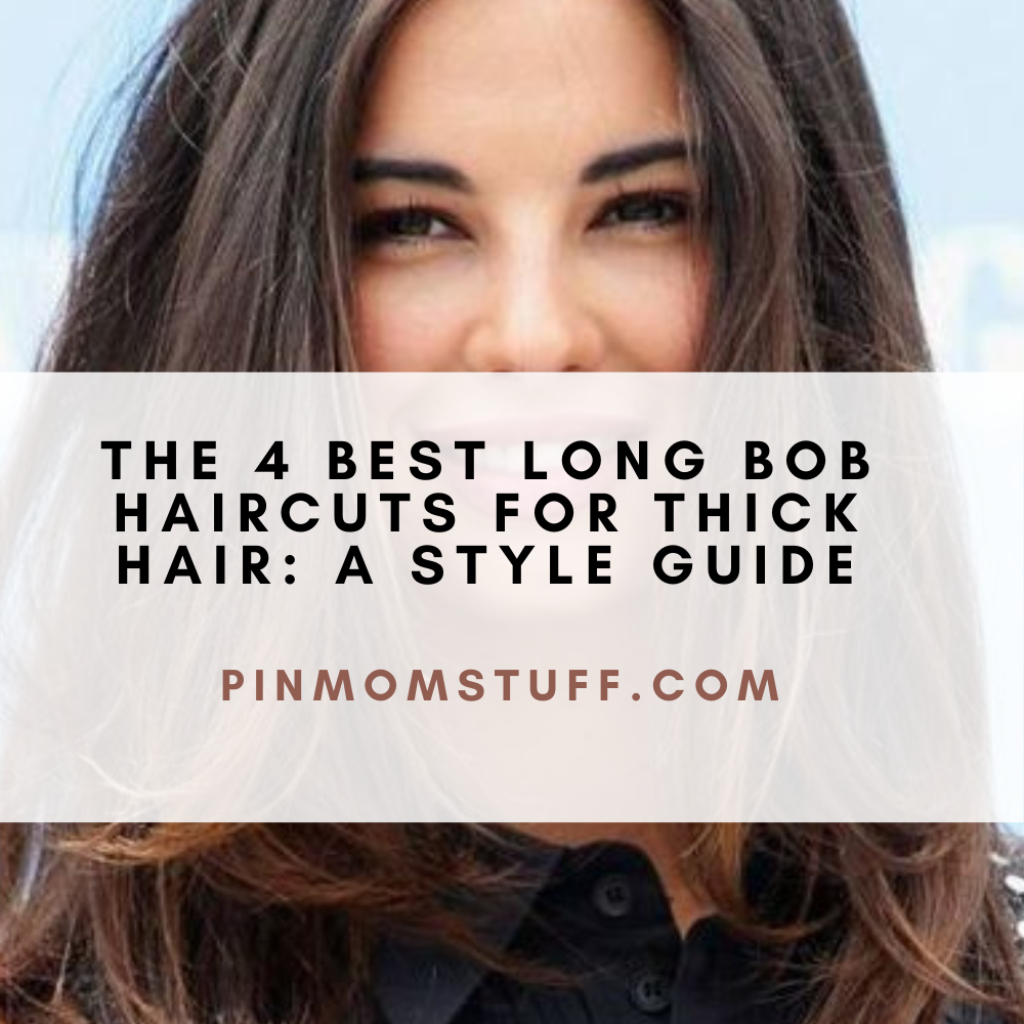 Layered Lob
One of the most popular long bob hairstyles for thick hair is the layered lob. Layers add movement and dimension to thick hair, making it appear more manageable and less heavy. The layered lob is a great choice for those with thick hair who want to keep some length, but still want to make their hair more manageable.
Textured Lob
Another popular long bob hairstyle for thick hair is the textured lob. This cut involves choppy, textured ends that add volume and fullness to thick hair. This style is perfect for those with thick hair who want a more effortless and natural look. The textured lob is also a great option for those who want to add some volume and body to their hair without adding layers.
Angled Lob
The angled lob is another great option for thick hair. This cut involves longer hair in the front and shorter hair in the back, creating an angled shape. This style is perfect for those with thick hair who want to add some movement and shape to their hair without losing length.
Blunt Lob
One more option is a blunt lob which is a clean cut bob that is cut at one length and creates a sharp edge all around the hair. it's perfect for thick hair which can look big and heavy, this cut can make it look sleek, defined and in control.
Tips to Get Perfect Long Bob Haircuts for Thick Hair
When it comes to styling a long bob for thick hair, there are a few tips to keep in mind. First, avoid using heavy styling products that can weigh your hair down. Instead, opt for lightweight, volumizing products that can add movement and volume to your hair. Second, use a round brush when blow-drying your hair to add volume and body to the roots. Finally, consider using a flat iron or curling iron to add some texture and movement to your hair.
Conclusion
No matter which long bob hairstyle you choose, it's important to work with a stylist who is experienced in cutting thick hair. They will know how to properly handle and cut your hair to ensure that the style is flattering and easy to maintain.
In conclusion, long bob haircuts are a popular and flattering choice for women with thick hair. Whether you prefer a layered, textured, angled or blunt cut, there's a long bob hairstyle out there that will suit your face shape and hair type. By working with an experienced stylist and keeping your styling preferences in mind, you can achieve a beautiful and effortless look with your thick hair.